Chapter 5
Volunteer-state partnerships and co-production of services
Globally, as countries and regions grapple with complex development challenges, the need for people and institutions to work together to address them has become even more vital. During crises, the demand for services rises, and governments may need to work with volunteers and other civil society actors to co-produce services. Increasingly, volunteers are taking a more active role in the co-production of public services and are collaborating and building relationships with state authorities at various levels.
This chapter examines how volunteers and state authorities partner to co-produce services, looking at case study research on volunteer–state partnerships in five countries in the Global South: China, Lebanon, Kazakhstan, Kyrgyzstan and Senegal. For the purpose of this report, co-production refers to the creative, innovative and collaborative ways in which volunteers and state authorities partner with volunteers to deliver services, thus departing from the "traditional" volunteer service delivery model in which volunteers passively implement pre-designed programmes.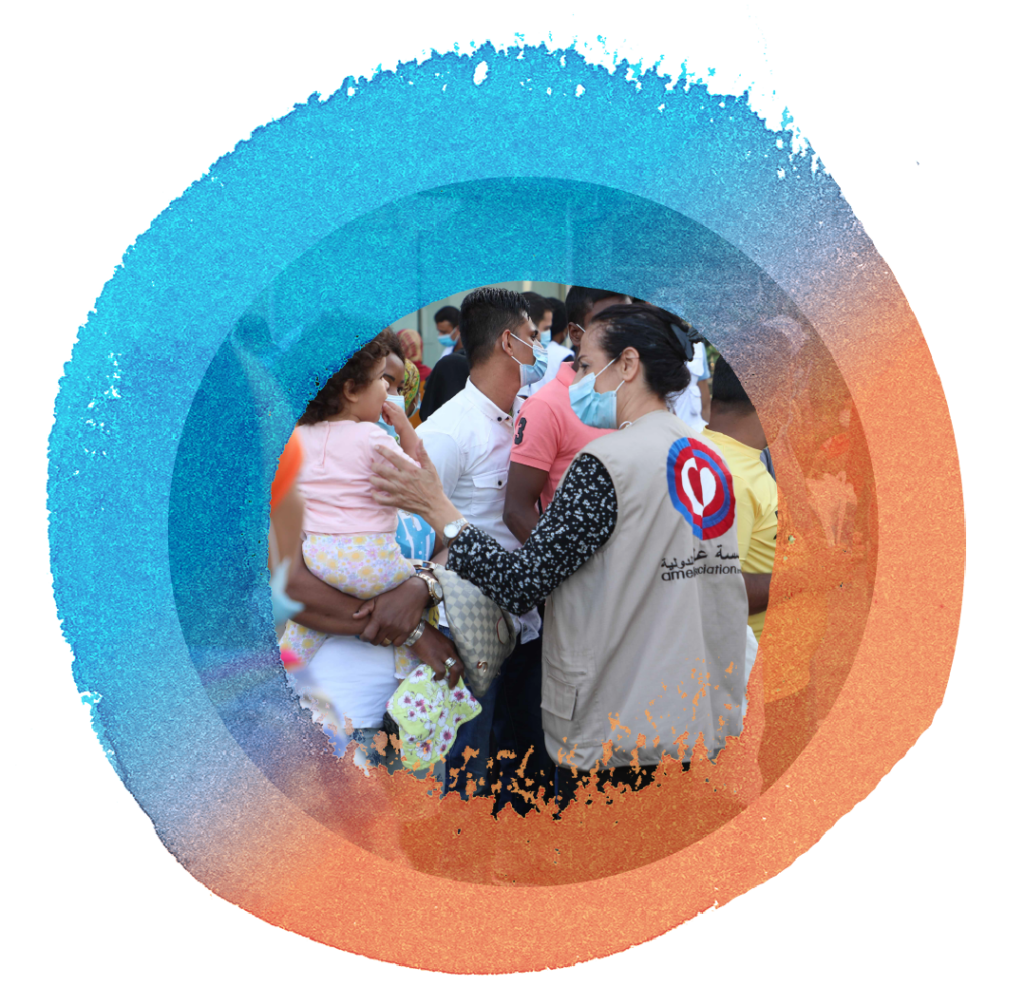 Volunteers are often part of the communities in which they work and are experts on the issues faced by marginalized groups. This expertise is valuable in the co-production process.
Volunteer and state authorities leverage partnerships for mutually beneficial outcomes.
Volunteers' participation in the co-production of services helps orient government programmes to the needs of marginalized groups while enhancing the delivery of these services.
Volunteers play the role of mediators and brokers of information. They help marginalized groups to navigate highly bureaucratic processes that are often difficult to access and to obtain services from state authorities.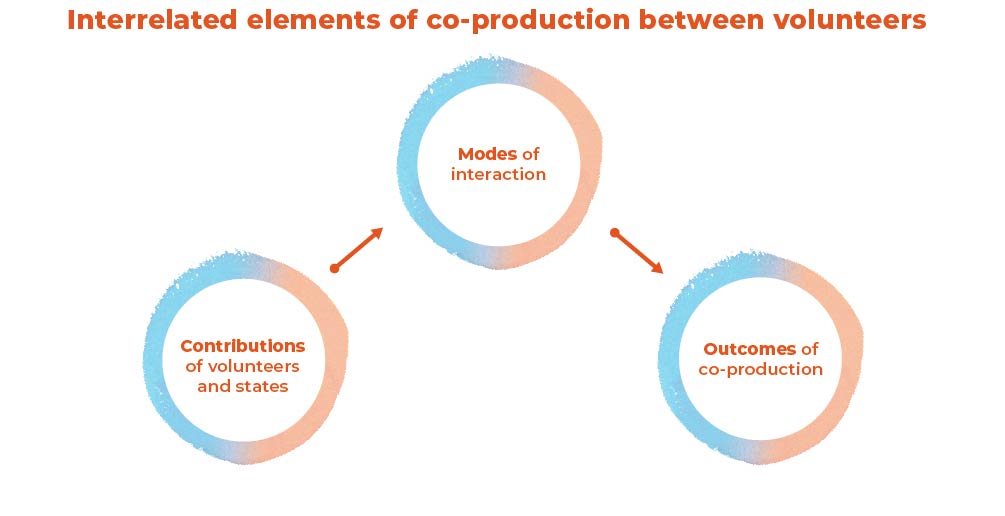 Volunteerism plays an important role in the co-production of services. Volunteer–state partnerships that engage people from marginalized groups in co-production foster inclusion. What is more, they often leverage volunteers' lived experiences, knowledge and expertise. As a result, they can help shape outcomes that are more responsive to the needs of marginalized communities. That said, the benefits from such partnerships accrue to both volunteers and state authorities.
Volunteer–state partnerships in co-production can lay the foundation for more equal and inclusive societies when their initiatives are aligned with communities' needs. What is more, given that many volunteer–state partnerships have existed for a long time, the viability and long-term prospects of such partnerships are promising.